Sunday, September 29, 2013
Tuesday, September 3, 2013
Today's post is a collaboration with Laura from
La Caseta de Paper
, and it's about a subject that has always fascinated both of us: repurposed items! Or what's the same, using daily items the way they aren't meant to be used in the first place. It would be similar to upcycling, but while upcycling is about converting broken, wasted, or useless items into something useful (which is also totally fascinating and we should make a post about it at some point), repurposing is about using items (that are not broken, in fact they can be new) in a different way than what they're originally designed for. Examples are endless, and in this post we'll just share some of them, probably the most popular ones.
Pinterest is full of repurposed items inspiration a lot more original than the ones we share here, but these photos are taken at hour homes, with items that we own and we use the way they're displayed in the photos. Don't expect something new, as I said before, most of the ideas in this post are known by everybody right now. But we hope that you'll still enjoy the post, and that this is going to help spread the love for repurposing!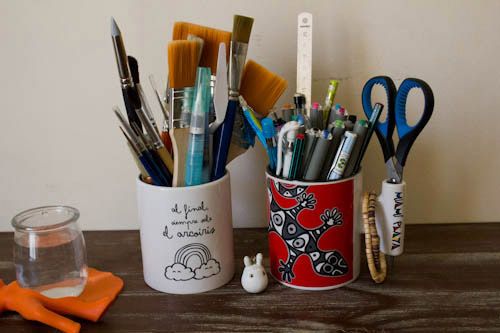 Coffee Mugs used as pencils and brushes holders.
Screw organizer used to store embroidery floss by colors
Mason jar used to keep ribbons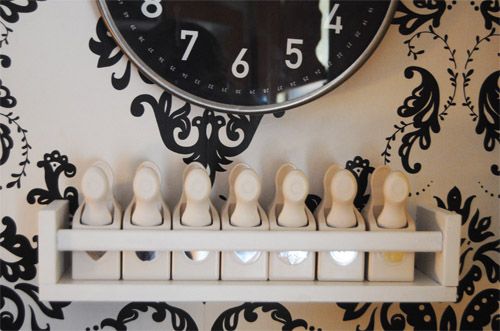 Ikea Spices Rack used as a punches holder
Glass yogurt pot used as a candle holder (with some sand on the botton to hold the tealight candle)
What about you? Do you like using repurposed items? Do you think it's fun to use things in a different way than what they were designed for on first place? Share your thoughts with us!